HD Video Courses • Mobile Friendly • Available 24/7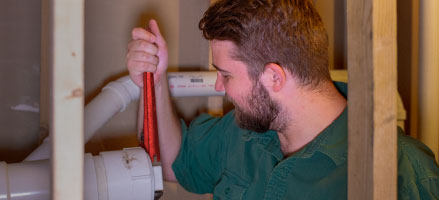 Certified Plumber
Exam Prep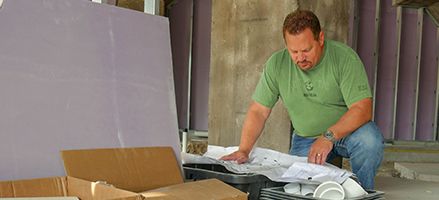 Florida Plumber License General FAQ
What are the types of plumbing licenses available in Florida?
Certified Plumbing Contractor - Certified at the state level to conduct business statewide.
Registered Plumbing Contractor- Issued by localities, contractors must comply with their procedures to become registered to conduct business in that location.
Note: Registered contractors are only eligible to conduct business the in the areas where they are registered.
How do I get a certified plumbing contractor license in Florida?
Obtain a passing score on all parts of the Florida State Construction examination.
Applicants are required to have four years of experience or a combination of college and experience.
Be at least 18 years of age.
Applicant must select one of the following methods of qualification:

Four year construction-related degree from an accredited college (equivalent to three years experience) and one year proven experience applicable to the category for which you are applying.

Definition of "construction-related degree", a baccalaureate degree from an accredited 4-year college in the appropriate field of engineering, architecture, or building construction.

One year experience as a foreman and not less than three years of credits from accredited college level courses.
One year experience as a worker, one year experience as a foreman, and two years of credits from accredited college-level courses.
Two years experience as a worker, one year experience as a foreman, and one year of credits fromaccredited college-level courses.
Four years experience as a worker or foreman of which at least one year must have been as a foreman.

Note: One year of experience is equal to 2000 hours.

Be of good moral character.
Pay all applicable fees-Make check payable to the Florida Department of Business and Professional Regulation.

Applying for initial certification between May 1st of an EVEN year through August 31st of an ODD year - $249.
OR
Applying for initial certification between September 1st of an ODD year through April 30th of an EVEN year - $149.

Obtain worker's compensation coverage.
Demonstrate financial responsibility.
What does your plumbing exam prep cover?
INTERNATIONAL PLUMBING CODE
Administration, Scope and Intent/Purpose
 Definitions and Symbols
Plumbing Math
General Regulations
Fixtures, Faucets, and Fixture Fittings
Water Heaters
Water Supply and Distribution
Sanitary Drainage
Indirect and Special Waste
Vents
Traps, Interceptors and Separators
Storm Drainage
Nonpotable Water Systems
Subsurface Landscape Irrigation Systems
Appendix E
Isometrics
Private Sewage Systems
International Fuel Gas Code
Hands-On Practical Application
Practice Tests
OSHA Safety
Bonus Materials
Books That You Should Have During the Exam
Effective Study Techniques
Who issues the Florida plumbing licenses?
Division of Professions
Construction Industry Licensing Board
1940 North Monroe Street
Tallahassee, FL 32399-0783
Phone: 850.487.1395