HD Video Courses • Mobile Friendly • Available 24/7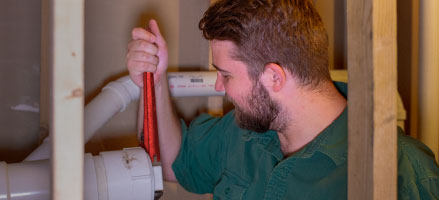 P-1, P-II, RLP & SLGT-P
Exam Prep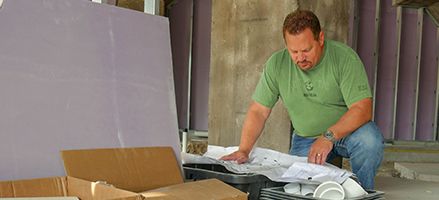 North Carolina Plumber License General FAQ
Who needs to be licensed for plumbing in North Carolina?
Individuals must be licensed to perform any type of plumbing work without a licensed supervisor.
What are the types of plumbing licenses available in North Carolina?
P-I (Plumbing-Class I) Contractor: Potable water and drain/waste/vent piping systems in any building (residential, commercial, industrial).
P-II (Plumbing-Class II) Contractor: Potable water and drain/waste/vent piping systems in single-family detached dwellings only.
RLP (Restricted Limited Plumbing) Contractor: Exterior building sewer piping, exterior water service piping 2" or less, exterior backflow preventers on 2" or less piping, water filtration systems.
SLGT-P (State & Local Government Technician – Plumbing): Potable water and drain/waste/vent piping systems. Must be an employee of a state or local government. This is not a contracting license.
How do I get my plumbing license in North Carolina?
Obtain a copy of the Board's Laws and Rules book.
Meet state requirements

You must have 2 years or a total of 4,000 hours of experience to take the exams. At least 2,000 of these hours must consist of hands-on work in installation, layout, and design.

Complete an examination application & pay the $100 exam fee

Include a criminal background report from CastleBranch.com

Pass the state exams - study with online exam prep!
What does your plumbing exam prep cover?
Business Law Exam
Estimating and Bidding
Business Organization
Risk Management
Contracts
Project Management
Employee Management
Financial management
Taxes
Liens
Recordkeeping
OSHA Safety
Licensing
Plumbing Exam
Administration, Scope, Intent/Purpose
Definitions and Symbols
Plumbing Math
General Regulations
Fixtures, Faucets, and Fixture Fittings
Water Heaters
Water Supply and Distribution
Sanitary Drainage
Indirect and Special Waste
Vents
Traps, Interceptors, and Separators
Storm Drainage
Nonpotable Water Systems
Subsurface Landscape Irrigation Systems
Appendix E
Isometric Theory
Hands-on-Practical Application
International Fuel Gas Code
Copper Projects
Practice Tests
Bonus Materials
An overview on reading and understanding the ProV Bulletin
A list of books you should have during the exam
A guide to studying effectively
Who issues the North Carolina plumbing license?
North Carolina State Board of Examiners of Plumbing, Heating and Fire Sprinkler Contractors
1109 Dresser Court
Raleigh, NC 27609
919-875-3612